The Law Offices of Randall J. Gillary, P.C., based in Troy, Michigan, is a law firm devoted to representing sales people in commission disputes. The firm also performs related legal services for its sales representative clients such as drafting and negotiating sales representation agreements.
Prior to starting the firm in 1993, Randy Gillary practiced law with various Detroit-area law firms beginning in 1979. Randy handled his first sales commission case in 1980 while at Moore, Sills, Poling & Wooster, P.C. Sales commission cases gradually became a larger part of Randyís practice, and today they represent almost 100% of his firm's working time. Randyís associate, Kevin Albus, joined the firm in 1995, immediately after graduating from law school. Kevin has spent his entire legal career working for Randall J. Gillary, P.C. as a litigation attorney handling sales representative commission disputes.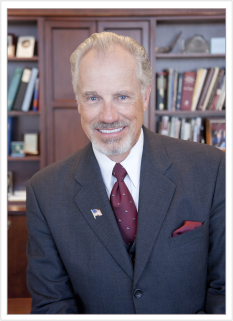 In a recent 12 month period, Randy and Kevin successfully obtained awards and settlements of more than $20 million for the firmís clients.
Our office has successfully represented many hundreds of sales representatives over the years. Much of our business comes from referrals by satisfied clients. Occasionally, we get new clients referred to us from defense counsel in other cases that we have handled, and in some cases we have even gotten referrals from defendants who we have successfully sued.
The Law Offices of Randall J. Gillary, P.C. spends their entire working time thinking about and working on sales commission matters.